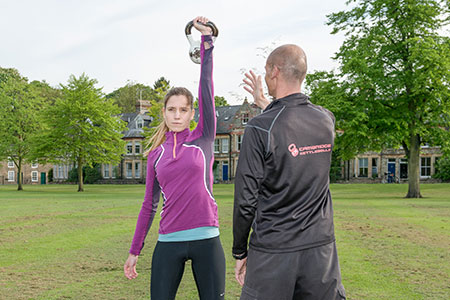 If you have very specific goals, are training for a particular event or want to improve at your sport, then one-to-one training will deliver the best results as each session will be geared to your specific needs. Furthermore, you will be given a programme of additional exercises to follow which will all contribute towards your short and long-term goals.
If you already have some experience of training with a kettlebell then a number of ad-hoc sessions may be sufficient for you. The number of sessions and frequency can be determined during the free consultation. Otherwise, it is recommended that you sign up for a 12 week training course.
Free initial consultation and fitness check.
Individual personal training sessions - £50 per hour.
Twelve week standard package - £540 (equivelent of a 10% discount on each session -£45 per session)
To book a free consultation phone
Alan on 07799 684 755, or Will on 07967 184 342