Our mission is to bring these remarkable fitness tools to the attention of a wide audience in the Cambridge area.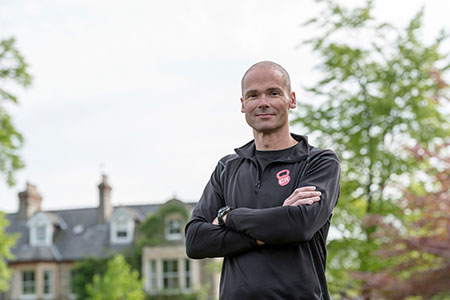 Cambridge Kettlebells was established by Alan Middlebrook with the aim of bringing these remarkable fitness tools to the attention of a wide range of people in the Cambridge area. Alan has a background in many sports including cycling and rowing. These days his focus is on running marathons and ultra marathons. He is in no danger of challenging the running elite, but he has won several ultra marathon trophies in his age category. To date Alan has completed over 100 marathons (including some 35 ultra marathons) and is a member of the 100 marathon club. In 2012 he also set a new record for crossing the English Channel in a Cornish Adventure Gig, along with 7 of his clients.
Alan is also a Franklin Method educator and Dynamic Neuromuscular Stablization (DNS) registered trainer. He incorporates both DNS and the Franklin Method into his training, and believes both methods can help improve anyone's physical function.
If you have a desire to improve your health and fitness to achieve greater results in your sport or just to get more from life, then Alan would like to help you on that journey with the aid of kettlebell training.
To book a free consultation with Alan email: This email address is being protected from spambots. You need JavaScript enabled to view it.
---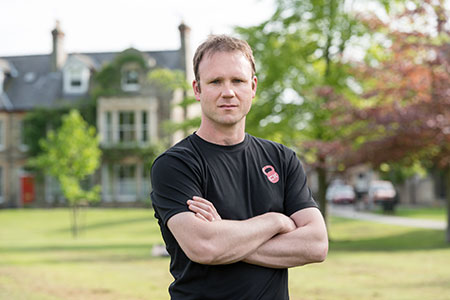 Will Prideaux-Brune is a SFG Kettlebell Instructor - regarded by many as the Gold standard in kettlebell qualifications. He is passionate about kettlebells and believes not only in training hard, but in creating a culture of fun and community in all his lessons. With a background in ski instructing, as well as other sports that include rugby, swimming, rowing and martial arts, he enthusiastically endorses the benefits of kettlebelling as a great tool for increasing fitness for all of these activities.
Will has a wealth of experience in teaching his clients to believe in their own abilities and not restrict themselves to their own perceived limits. With a focus on correct form and appropriate training, Will has helped many students smash their racing personal bests, lift more than they believe possible as well as improve their day to day life with more mobility, energy and strength.
To book a free consultation with Will email: This email address is being protected from spambots. You need JavaScript enabled to view it.