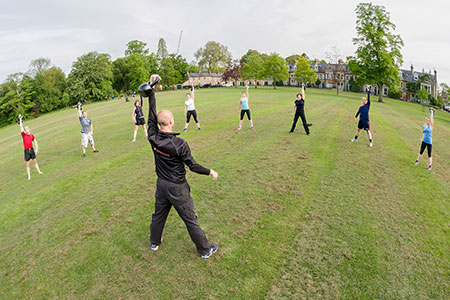 Group kettlebell classes are now available at four locations:
Bottisham Village College

Cambridge University Press

Hills Road Sixth Form College

St John's Innovation Centre
Classes at Cambridge University Press are primarily for staff, but if the class is not full one or two additional people can join the group.
Group classes provide a good introduction to kettlebell training, are highly motivational and fun.
The classes are limited to a maximum of 10 participants per beginners' group and up to 12 participants in an advanced group. This ensures that everyone receives a good degree of attention from the instructor.